Memorial Elementary School
For Educational Excellence
Welcome to Memorial School's online home. We are part of the nationally recognized Paramus Public School District in Paramus, New Jersey, and are home to approximately 320 students. Learning and fun go hand in hand in our child-centered kindergarten through fourth-grade classrooms. Please visit the pages on this website to learn more about us.
A Message from Our Principal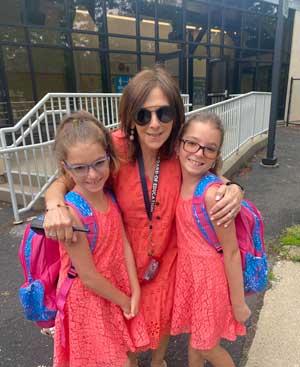 Dear Students, Families and Friends,
Visitors to Memorial School often remark on what a special place it is. I am proud of the vibrant atmosphere that results from our excellent teaching and support staff along with generous family and community involvement. The warm and nurturing environment of our school engages and challenges all kinds of learners, celebrates our area's rich diversity, and promotes compassion and empathy in our students.
Our rigorous reading, writing, and math workshop models, inquiry-based science, and an emphasis on the arts and STEM, are fundamental ways in which we develop the essential literacy, inquiry, and technological skills needed for the complexities of today. Our social studies curriculum reflects our belief that the elementary school years are a crucial time for developing informed citizens who work both collaboratively with peers as critical-minded problem-solvers, as well as become independent learners. Focusing on these areas, both academic and social-emotional development, results in a true education and succeeds best when there is a partnership between family and school. At Memorial School, we certainly benefit from that partnership and I am deeply grateful for all that you do to support learning.
As a principal in the classrooms on a daily basis, I am continually impressed by the kindness and growth of our students, and the academic progress made despite the extraordinary challenges we have faced during this global pandemic. I look forward to seeing our students continue to grow and flourish.
Warmly, and in partnership,